Discover and Empower your Inner Medicine Woman
12th Sep 20 @ 10:00 am

-

13th Sep 20 @ 5:00 pm

£125.00 – £145.00
Discover and Empower your Inner Medicine Woman



This two day non-residential course will connect you to your Inner Medicine Woman, an archetypal aspect of your deeper self, who calls you to grow into your power, claim your gifts, learn how to use them and contribute to the change.
The Ancient Medicine Woman has many aspects to her. She is: the Wild Woman, the Shamanka, the Witch, the Herbalist, the Healer, the Priestess, the Activist, the Creatrix – to name a few.
Waking the specific aspect that resides deep within you, waiting to be heard, nurtured and brought to the fore will change your life. Connecting to, trusting in and working with her wisdom and energy will unleash your primal power, show you your unique path, and how to walk it.
Once you have connected with her she will support you to:
· Remember your deeper calling
· Activate and develop your specific gifts
· Accept the challenge to reclaim your fierce/earth/womb power.
· Intuit and embody your ancient wisdom
· Share your medicine with the world.
If you are on a journey of self-actualisation and feel called to develop your unique gifts and share them with the world to change people's lives for the better, come and join us.
This course is certificated by IPHM.
This course can be attended as a workshop only, but can also be utilised as module 1 of the Modern Medicine Women's Practitioner training course. Please click into Modern Medicine Woman Practitioner Training  for detailed information.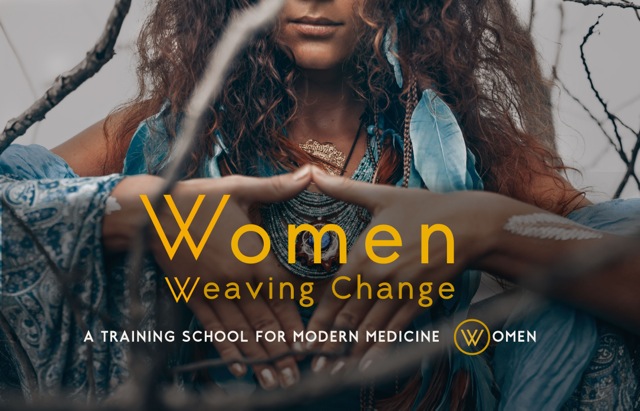 Fees:
Early Bird:  £ 125.00  (ends 30th August 2020)
Full Fees:  £ 145.00
Refund policy: the fees include a non-refundable administration fees of £ 50.00. We refund fees (minus admin fees) up to four weeks before the weekend commences.
Please be aware that we have to set up the group following  Covid guidelines / laws. You will receive urther information and joining instructions after your booking.
Related Events